5 Simple Tips for Inspiring Feelings of Security at Home
Now, more than ever, our home is truly our safe haven.  Never before have we been tied to our homes for peace of mind, security and comfort.  Our families' well being is of utmost importance, and there are many ways we can alter our home for a sense of peace and security.
Instead of feeling stuck at home we ant our readers to feel safe at home. It is important that your home environment reflects who you are and contains spaces that make you feel comfortable, relaxed and at peace. Here are our tips on feeling more at "home" in your house!
1. Clear Your Space for a Clear Mind
EDIT, EDIT, EDIT. Decluttering your home can have a major impact on your inner peace.  Taking this on all at once is overwhelming and often leads to homeowners "saving it for another rainy day".  We have more rainy days at home now more than ever, so take small steps. Tackle one room at a time. Donate old items, clear out drawers and get rid of that pile of clothing on the exercise machine. Decluttering gives a feeling of breathability, airiness and lightness that can help you relax and feel more at ease in your home space.  A newly decluttered and clear space can also inspire your creativity!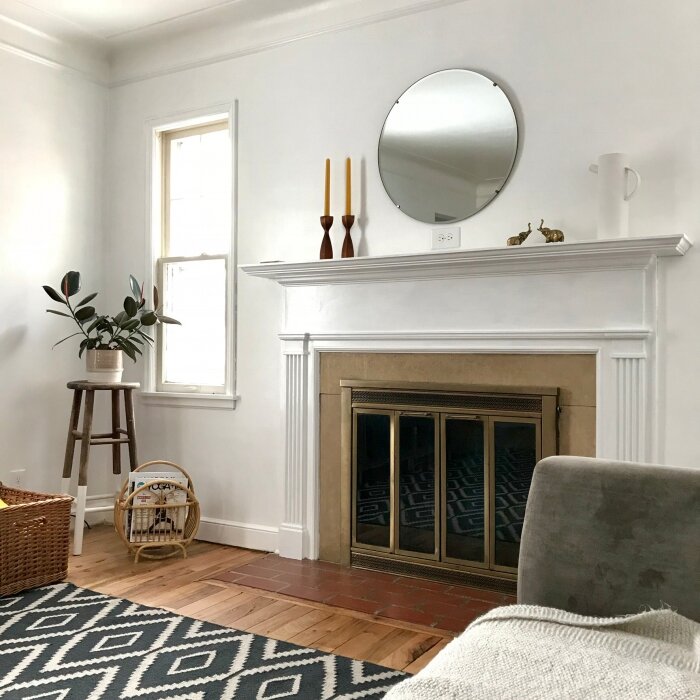 2. Get Organized & Create a Routine
GIVE YOUR HOME A SYSTEM. To keep your spaces from constantly building up with clutter  again add bins and baskets for items that tend to accumulate. If your kitchen counter tends to be a source of new piles everyday, add small labeled containers so each item has a home base and can be easily found.  Add hooks for keys and hats and  baskets labeled for mail.  Put a basket for shoes at the front door. I cleaned out my spice drawer, threw out what was old and alphabetized the containers! 
Organized areas that tend to get cluttered will feel less so and it gives the home structure. Eliminating that chaotic feeling is what we most certainly want to avoid now!
3. Design to Bolster Positive Habits
PROMPT GOOD HABITS. Having an organized space can also lead to healthier habits. When things tend to get lost in the shuffle of a mounting pile, you are not reminded of tasks you want to complete.  Keep workout gear and sneakers in a bin where you are constantly reminded to use them! Have a specific area that reminds you of your to do for the day like a cork board in the kitchen. Remove tasks as they are completed and replace with new ones.  Create a tech free space. Perhaps this is in your living room where you would prefer to gather as a family without interruptions. 
4. Add Mood-Boosting Colors
FIND YOUR COLOR.  What color soothes you or creatively inspires you? If you prefer a serene environment, cooler colors like blues and greens can be more soothing. If you want a room to inspire your creative side go for bolder colors like reds and oranges to bring out the artist in you.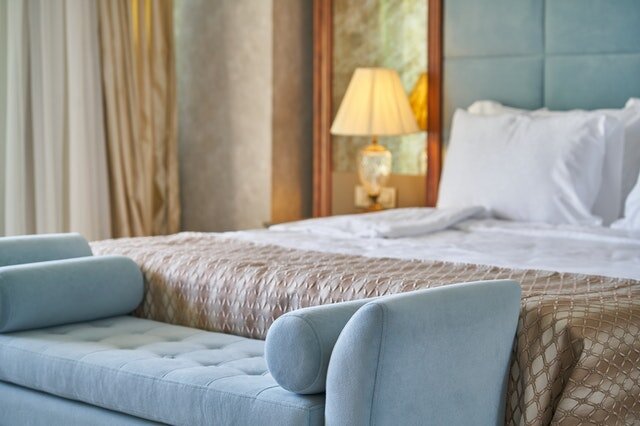 5. Use Design Elements that Support You
Adding design elements to your home that enhances that feeling of a safe haven and security. Soft textures and organic elements can assist a room in feeling cozy. Layer soft pillows and cozy blankets on your favorite chair for your safety spot, bring in cut flowers from the garde to add a natural element. 
THIS doesn't have to be a big job. Even creating one small space in your home that makes you feel calm can have a big emotional impact on your well being right now.  We area ll in this together….
If you decide you'd like a professional to help (virtually) design your most joyful space, don't be shy… we'd be happy to help!
Cheers,
Diane